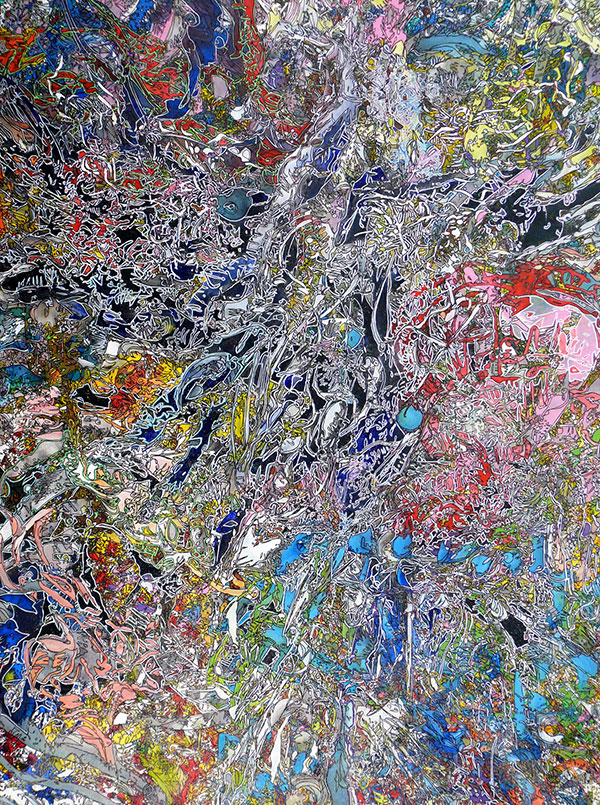 Critica in semiotica estetica dell'Opera "The power of Nature" di Igor Eugen Prokop
La cosmogonia grafico-cromatica del Prokop è la visione caleidoscopica della meraviglia, primo valore dell'amore per la vita. Le forme vibrazionali della natura, in un pullulare vitalistico, sono tutte in potenza: il gettato continuo, diretto e immediato, che mesce l'emozione alla variazione materica, sono mille occhi e infinite prospettive nel dono di un'ulteriorità, di un atto sempre possibile. È la possibilità sempre nuova e sempre aperta della sorpresa dell'oltre, nel viaggio di metamorfosi dell'essere. È il connubio della liquidità inconscia e della cristallizzazione adamantina della coscienza, dello scandaglio microscopico e della visione superna delle altezze, di lavorazione materica e di liberazione spirituale: è la finitudine, al moto frequente d'innumerevoli inizi, infinita.
Presidente Fondatrice,
Prof.ssa Fulvia Minetti
Criticism in semiotic aesthetic method of the artwork "The Power of Nature" by Igor Eugen Prokop
Prokop's graphic-chromatic cosmogony is the kaleidoscopic vision of wonder, the first value of a love for life. The kinetic forms of nature, in a vitalistic swarming, are full of potency: this continuous, direct, and immediate maelstrom which mixes emotion with material variation, are myriad eyes and infinite perspectives in the gift of ulteriority, of an ever-possible act. It is the perpetually new, and endlessly open, possibility of the surprise of the mysterious beyond, in the journey of a metamorphosis of being. It is the marriage of unconscious liquidity and the adamantine crystallization of consciousness, of microscopic sounding and supernal vision of heights, of material processing and spiritual liberation: it is the infinite finitude to the recurrent motion of countless origins.
Prof. Tony Brophy's translation